Part memoir and part instructional guide, The Spirituality of Rust combines poetic musings on what it takes to develop one's artistic vision with an exciting look at the author's creative process, plus guidance on how you, too, can inspire others through your creative expressions.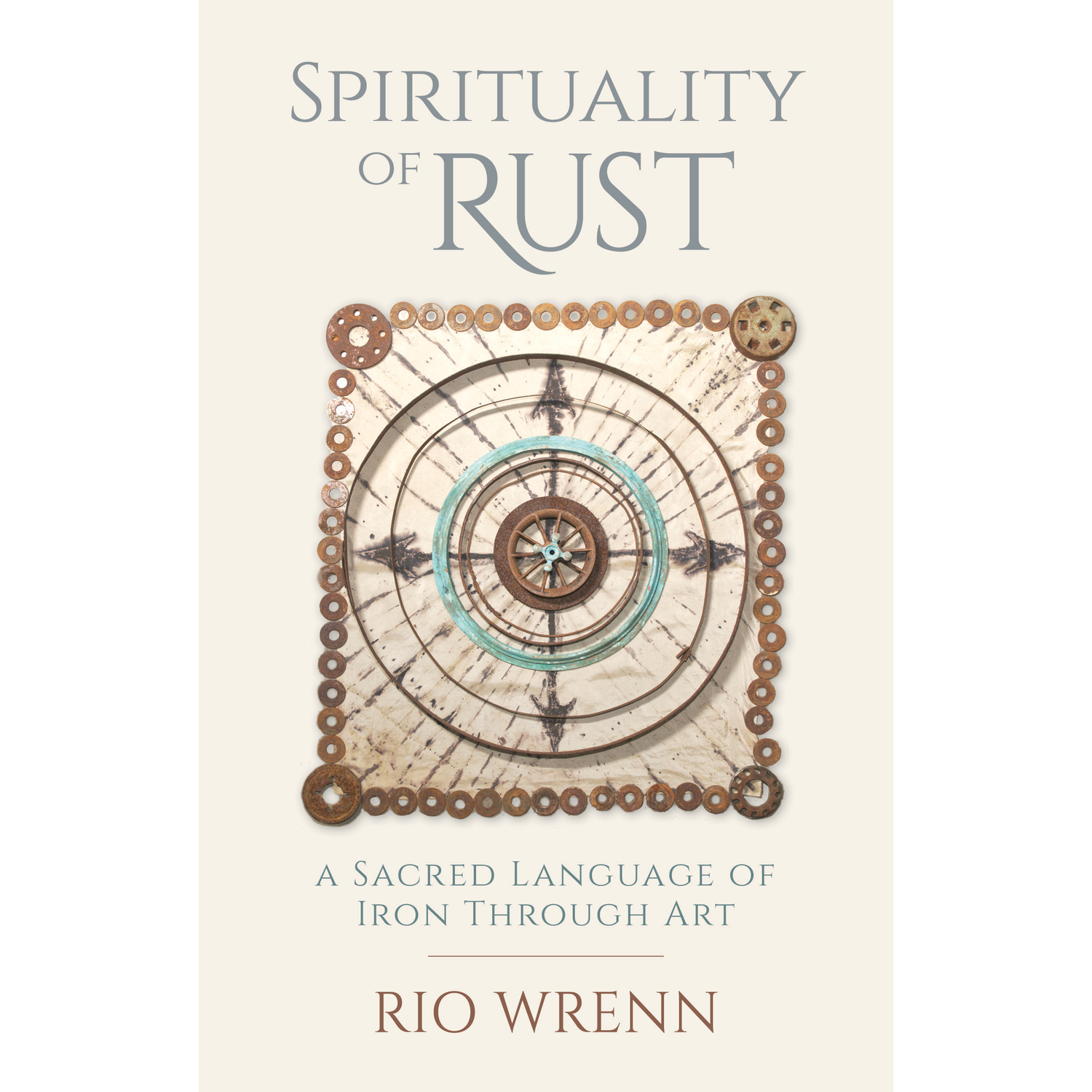 For designer, sculptor, and dancer Rio Wrenn, artistic expression always took a myriad of forms. But when her exploration unexpectedly became a spiritual quest to heal herself and heal the Earth, she found revelation through a surprising medium. In this lively memoir, Wrenn invites us to discover with her the process of birth, decay, and reemergence in the never-ending cycle of life through rust as a magical transformative element and expression of the ephemeral nature of existence.
A longtime practitioner of witchcraft, Rio discovered her own definition of the sacred via the organic approach to her art. But it's been through her enduring fascination with the oxidation of iron that she developed a language to communicate her interpretation of the beauty of decay, and to discover ways to nourish our souls with the metaphorical—and literal—gifts of the earth.
Rio additionally leads us through the procedures of making our own rust- and floral-imbued creations on fabric and paper, with expert guidance honed through years of experimentation. Colorful photos throughout illustrate both her own creations and her step-by-step methods.
Anyone interested in the spirituality of the artistic journey and the use of natural materials as a way to give voice to their own creative journey will find much to inspire in this dynamic, fearless book.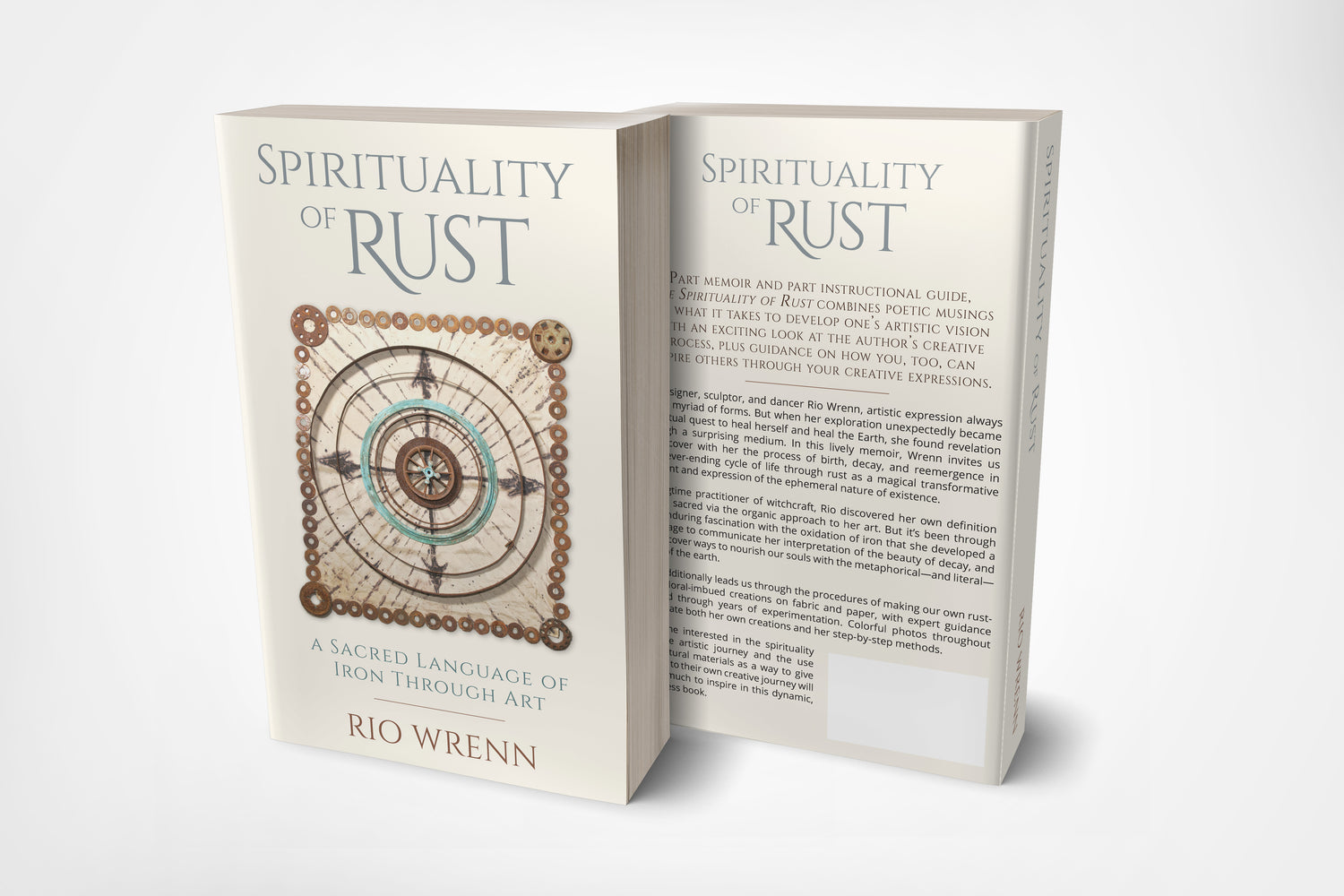 Leave a Review
If you are an Amazon prime member please take a moment to leave a review or purchase a copy
Amazon
Many thanks to the Regional Arts & Culture Council for financial support in publishing through the Make Learn Build Grant.