"We seek to change the way in which the world produces goods by bringing about transparency, simplicity, sustainability, and consciousness. We believe that as a community we can create change one step at a time."
– R A W founder & designer Rio Wrenn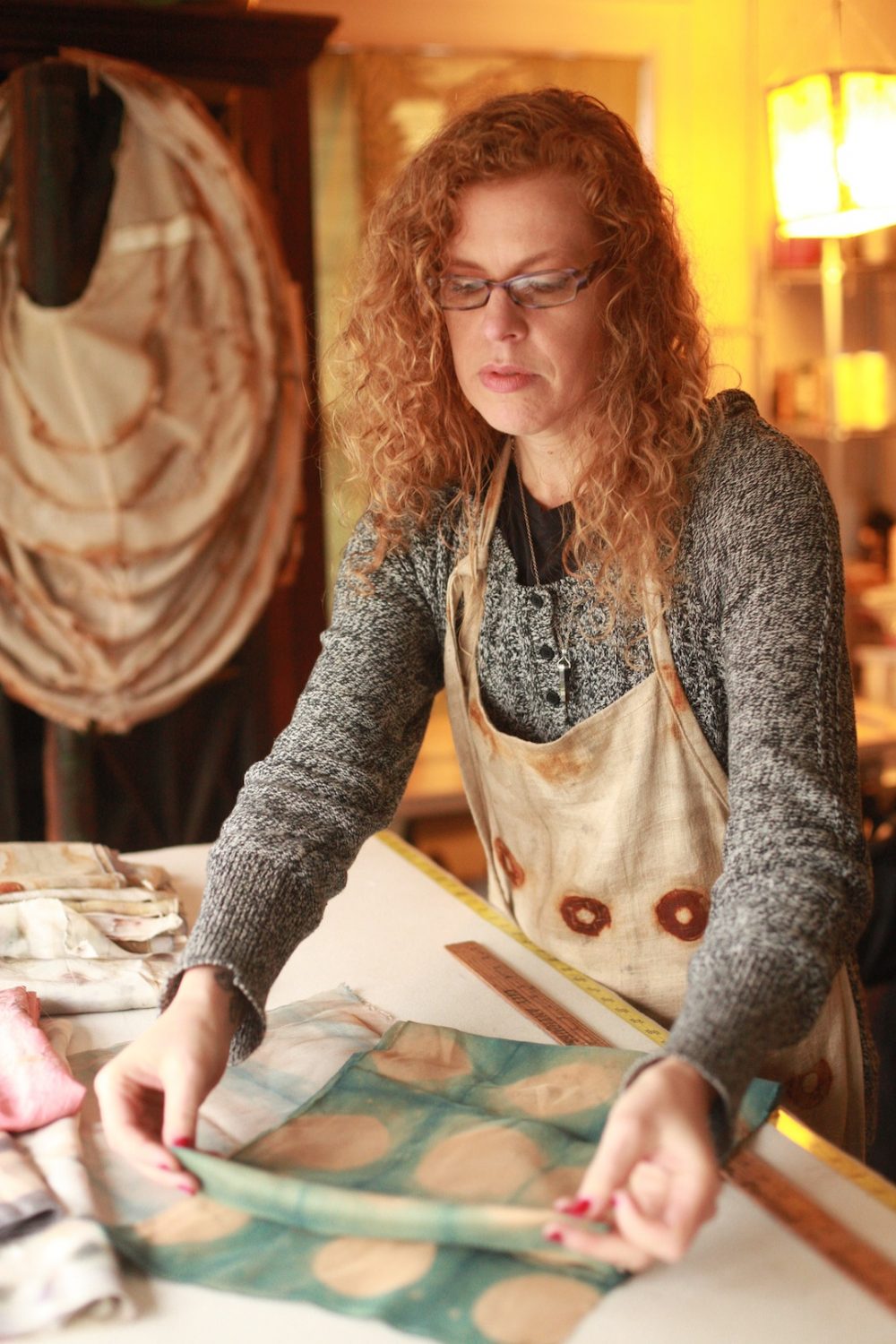 R A W Textiles is a production dye studio in Portland, Oregon, that specializes in natural dyed, shibori, and rusted textiles. The R.A.W. label started in 2009 creating one collection a year that included the nation's first natural dyed lingerie, corsets, and loungewear. All the fabrication and the dyeing of the textiles in the collections were done at the R A W studio in Portland by Rio Wrenn. The birth of the label began while Rio was displaying her rusted textiles as installations in art galleries. The novelty of a couture fashion collection seemed worth visiting and it became a subject that she could not resist diving deeper into.
The Rebirth
In 2013, Rio decided it was time to strip the collections down and revisit the main driving force behind the label: a deep love for the textile processes that she has been developing since 2001 and the power they have to inspire and transform her life. These processes are directly inspired by the tension between the sexuality of botany and spirit of nature. This tension gives way to serendipitous manipulation and a sweet surrender to the process.
"My love of botany and the natural world is infused in everything I make. These vibrations are part of each piece be it a finished product, dyed yardage or an art piece".
Now is the time to bring this beauty and love to the next level.
• Expand reach by breaking down the processes and offering them through workshops and demonstrations.
• Offer collections of yardage to the fashion and interior industries with custom natural dyes and digital printed options.
• Feature dyes available seasonally to create cyclic harmony with the seasons in the Pacific NW.
• Create small run collections that are made with local harvested plants and vintage fiber and found objects.
• Share the beauty of nature so we can expand our connection to self and each other.
The Method – Unique, Heirloom-quality & Hand Crafted
The methods that Rio has developed and adopted as a self taught textile artist to dye the fibre include, rust printing, composting, solar dyeing, shibori, immersion, patination, takizome, katazome, and silkscreen. The dyes used to impart color range from, insects, rust, copper, barks, leaves, flowers, soy beans, berries, and plant concentrates, with a multitude of plants grown in her own garden or collected from friendly neighbor gardens.
Mass production is not a focus, but because of fastidious note taking and Rio's desire to reproduce results, we can hand dye in small batches that quantify. The results of each batch dyed has variations that make it individual and one of a kind. These variations bring life to the end product. Our desire has always been to create heirloom quality textiles and garments.
Thank you for stopping by and supporting artisanal made products.